RCE : "Regional Center of Expertise on Education for Sustainable Development"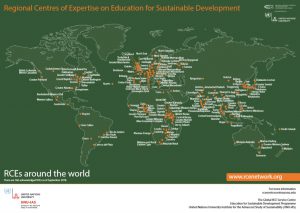 RCE is refers to the Regional Center of Expertise that have been certified to United Nations University. There are 166 centers in world (September 2018).
RCEs world mapThese center is promote the ESD(Education for Sustainable Development),and these have role of bundling the regional activities towards the achievement of SDGs.
Climate change, biodiversity…world scale problems are related to regional issues more or less.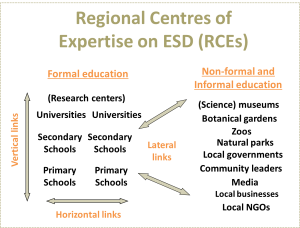 We thought that it led to the solution to global problem sometime soon to work on a community affair,and We aimed at the making of organization for that.
Currently,There are 7 centers in Japan(Hokkaido Central, Sendai city, Central part, Okayama, Yokohama city, Kobe city,  Kitakyusyu city).
RCE in central of Hokkaido is the newest center in Japan.